Used to be a member ages ago, cant remember my username, back in a MK5 Golf GTI, so thought it was time to get in amongst it.
Had an absolute headache since buying the car in December, looked great on paper 70k, FVWSH, MOT'd December, certain the MOT was done by someones mate, put the car into VW to get the DSG service done and was told the car needed around £2,000 of repairs.
Anyway, almost there, concentrating on getting the car mechanically sound, have done some minor things, mostly trying to get the paintwork into a semi decent condition, and some minor updates of the trim etc.
This is how it stood:
One of the first things I soon realised were the front tyres were needing replaced, went for a couple of Goodyear EfficientGrip Performance as blackcircles were doing a good deal on them £82 fitted per tyre.
Not even 2 weeks later this happened...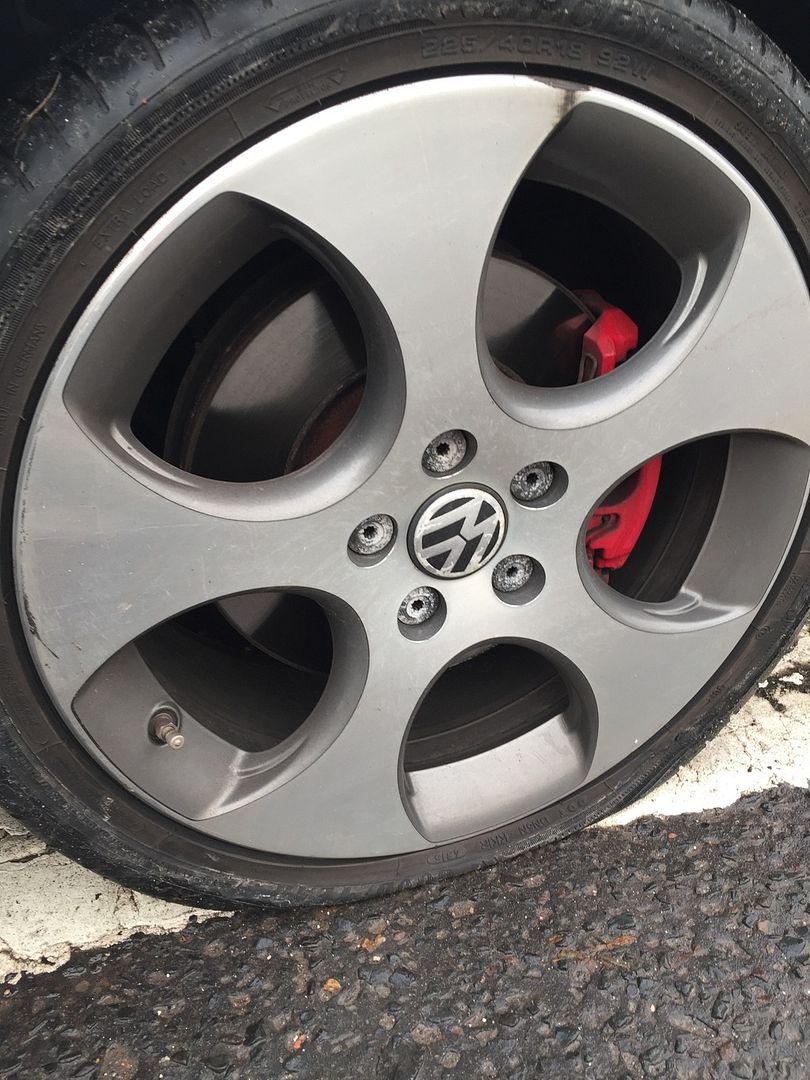 Had a complete failure of one of the brand new tyres on a very narrow overpass sliproad at 40mph, ended up doing a 180 before coming to a stop, what didn't help was there was no ESP, or ABS as the wheel bern had went that week and automatically trips these systems, how I never hit anything, I'll never know but managed to keep as much control as I could.
After the tyre situation was sorted (Dunlop accepted the tyre was faulty), the car was booked in for some privacy glass on the rear, making it a bit more modern looking IMO.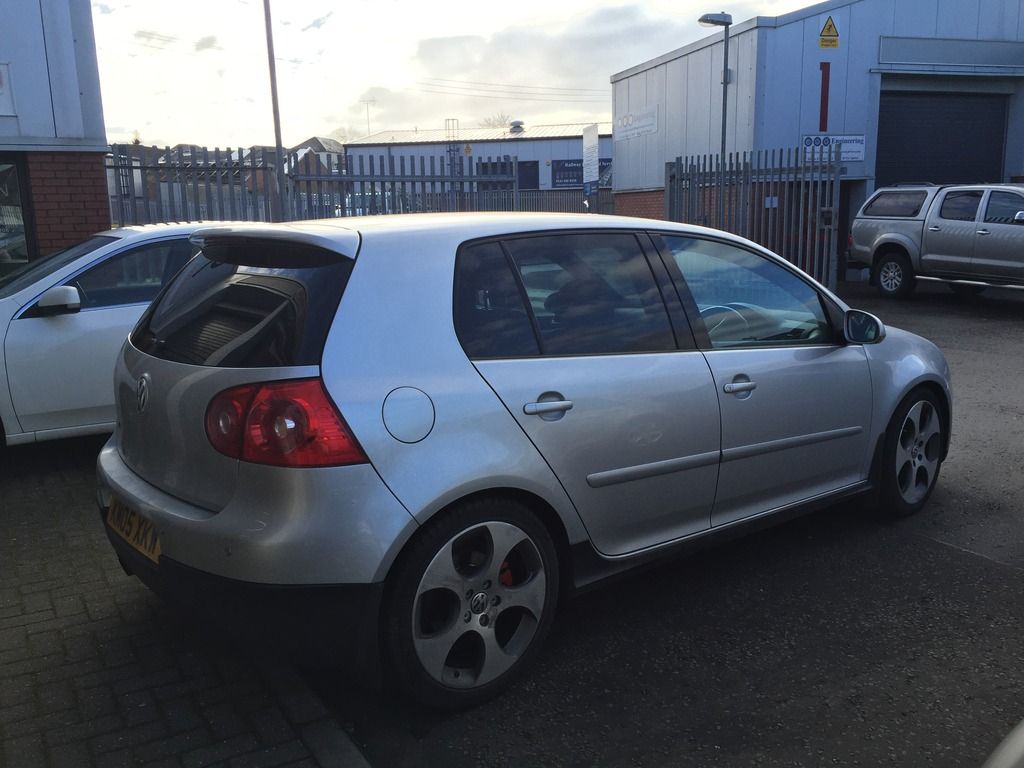 Renewed the interior door trims (very worn), headlight switch, and all interior door switches: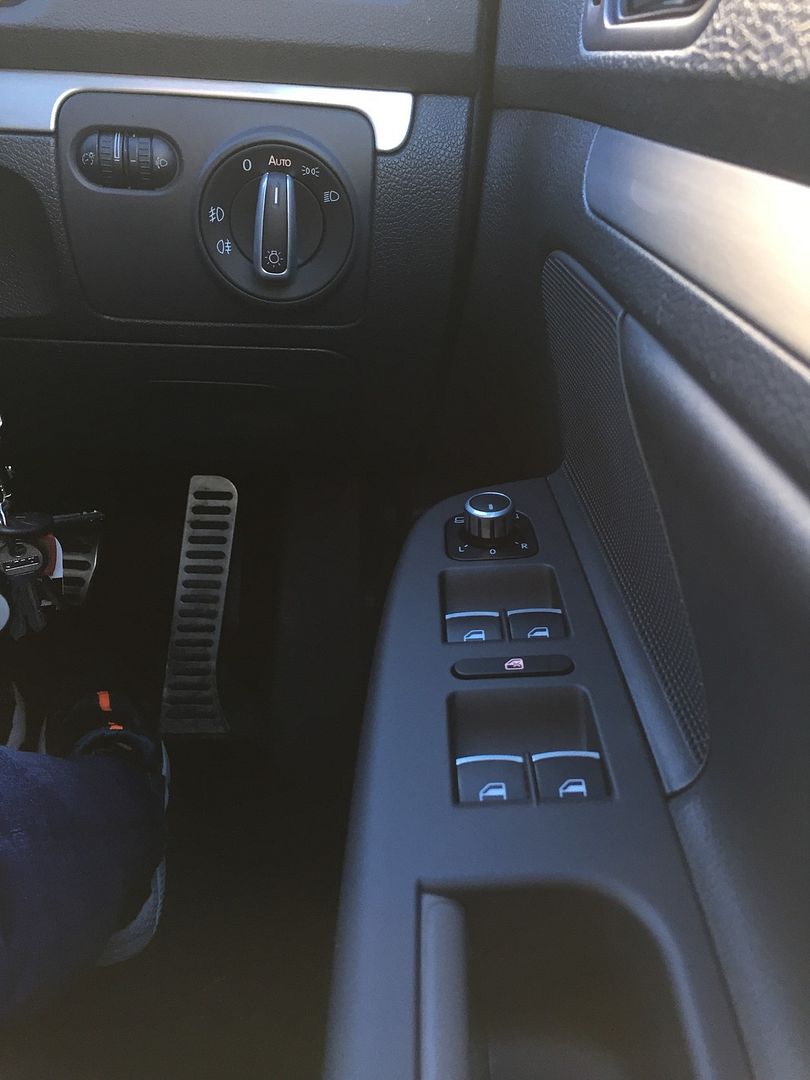 The car was then booked into VW as the DSG oil hadn't been serviced in nearly 4 years, £180 lighter, it was done! That's where the problems began.. I had owned the car 2 months and was told, I needed a full service, a new CV boot, new rear spring (this was broken), when bearing (on the opposite side), 2 front bushes, then the rear wiper fell off leaving the annoying metal centre!
Anywayyyyy, most of the above has now been sorted, just waiting on my mate returning from offshore to finish a few pieces, also replaced the DV with a revision D and the car is a million times more responsive.
Next to tackle was the horrible discoloured headlights, while I would love to replace them, its just not a priority just now, so it was tackled with Meguiars headlight restore kit, before/after: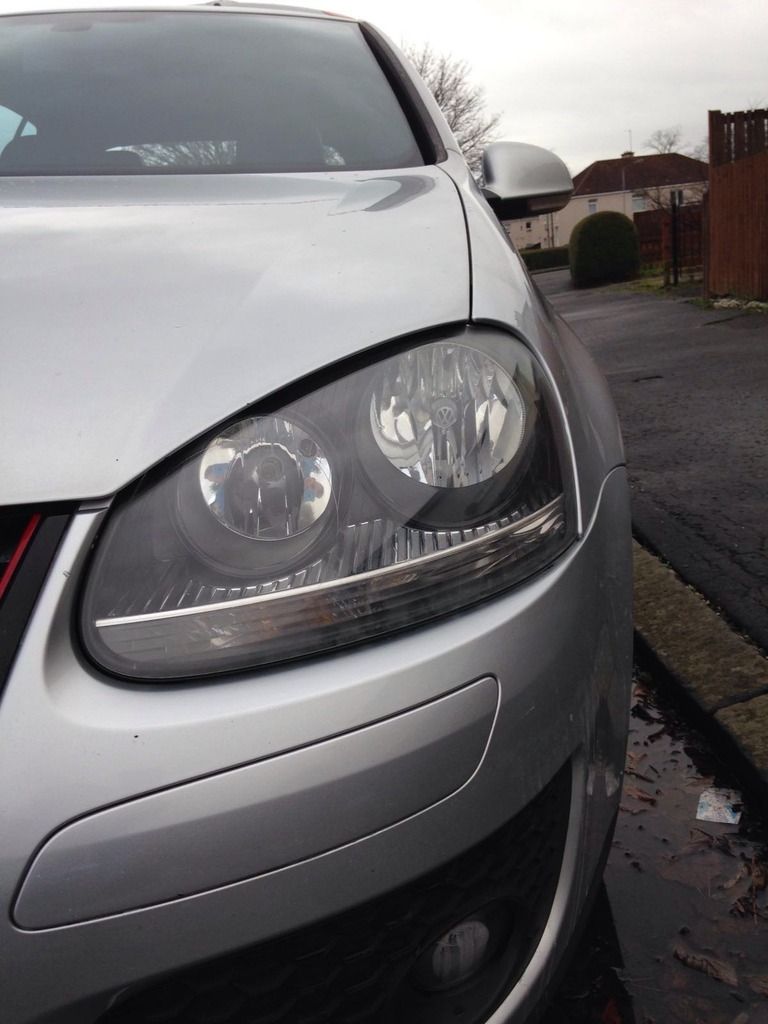 Now the bodywork, Ive been doing it bit by bit, giving the car a good few washes I was instantly seeing a difference in the paint (using meguiars orange) This was my first time using a DA, but I'm more than pleased with the result:
Also managed to pick up a couple of refurbished 18" Monza II reps last night for £99 on ebay, this will allow me to send the original wheels away 2 by 2 to be refurbished, while still allowing me use of the car
Currently: