Hey kenny. If you want the OEM look an rns 510 with the Bluetooth module will do the job perfectly. Or if you already have sat nav get an Rcd 510 like I have.
You'll need to get a can bus module coded to prevent battery drain if your cars older than 2008 so factor in another £70 iirc for that.
Mine went from this
To this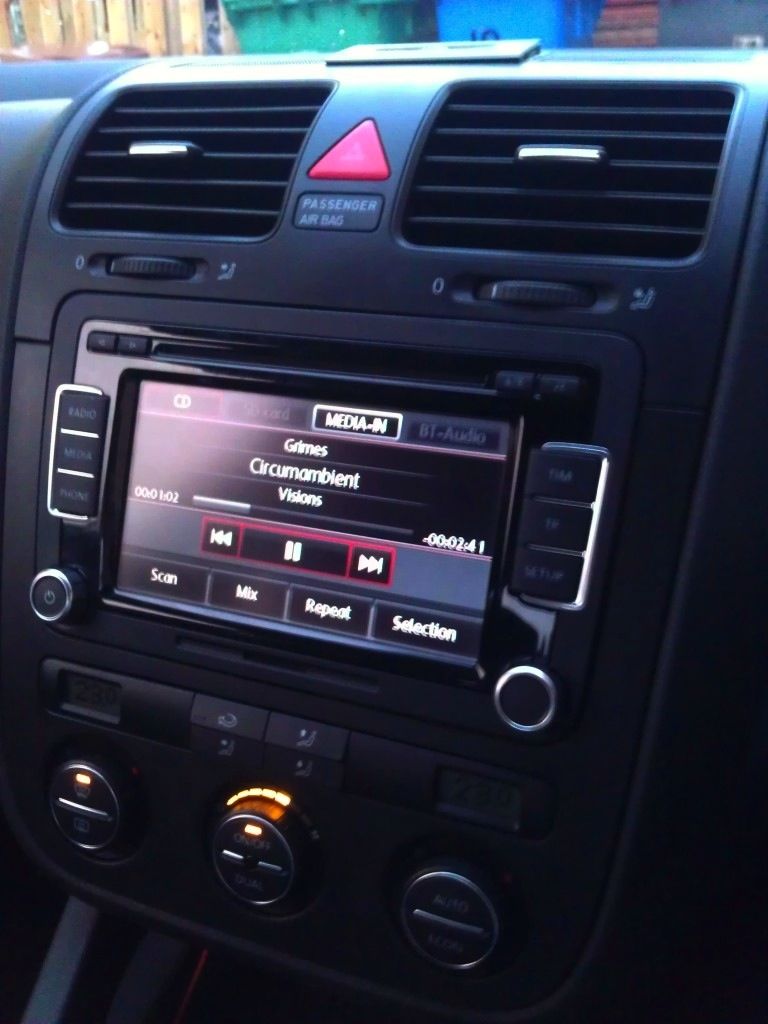 I got it sitting flush a few mins after that pic but never took anymore pics.