Thought i would chuck mine up here.
joined the site back in 2009 when i bought myself a mk3 golf vr6, was stock apart from a set of 40mm springs (no pics of it like this) so i stuck a set of jamex coilovers on it and a straight through decat exhaust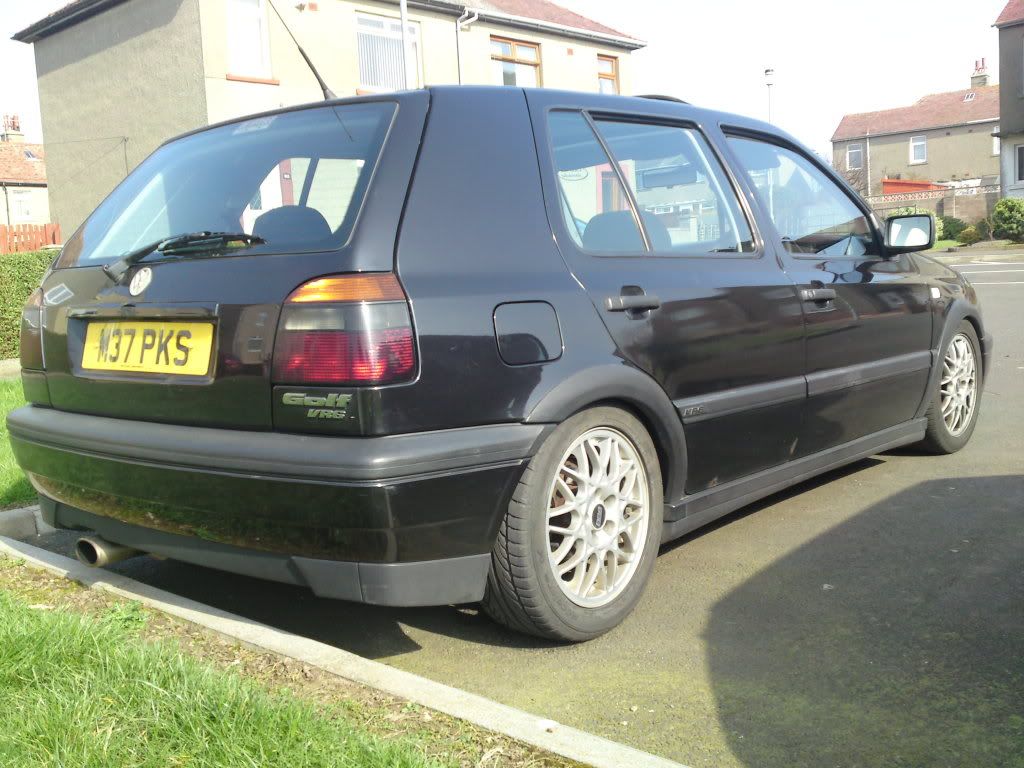 i then stuck a vento front end on but left it matt black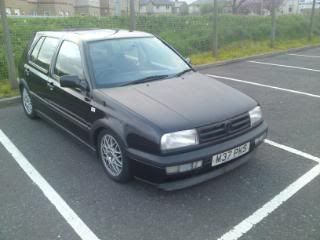 then a set of 16" bbs rx 1
then decided i prefered the mk3 front end and sold the vento front end to dougievr6 (RIP big man)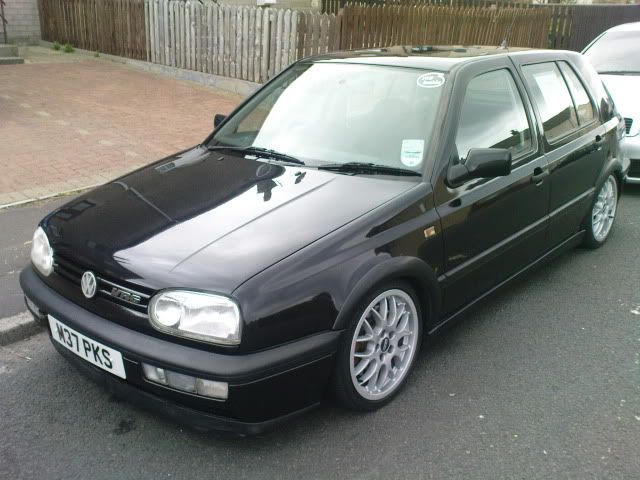 sold the car to a mate and bought my first mk4, a stock GTI TDI
instantly got rid of the tractor like ride height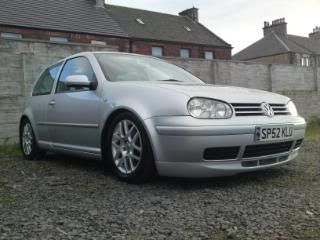 got an anniversary kit fitted and some paintwork done on her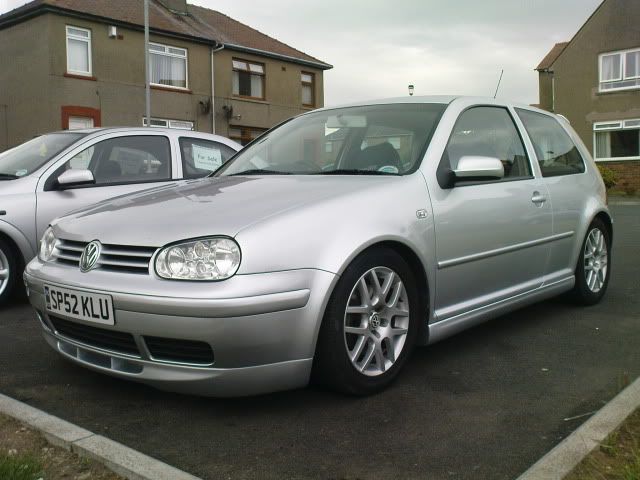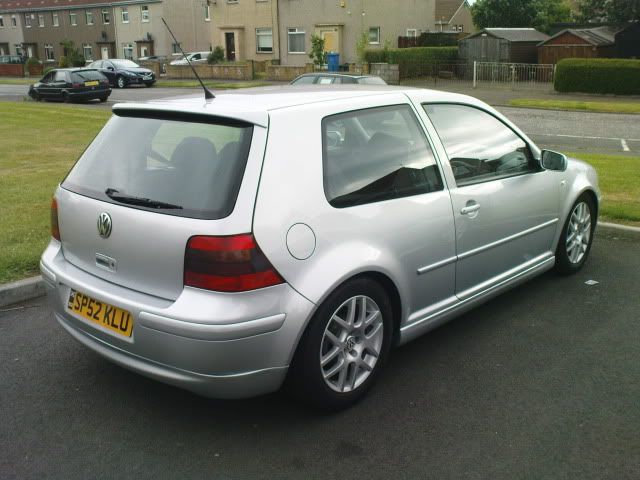 she then had a milltek turbo back decat exhaust fitted with tdi downward tips, a k&n panel filter and a stage 1 map done at star performance which took her up to 187bhp & 300lbsft of torque.
then i fitted a set of 17" audi 6 spokes off a TT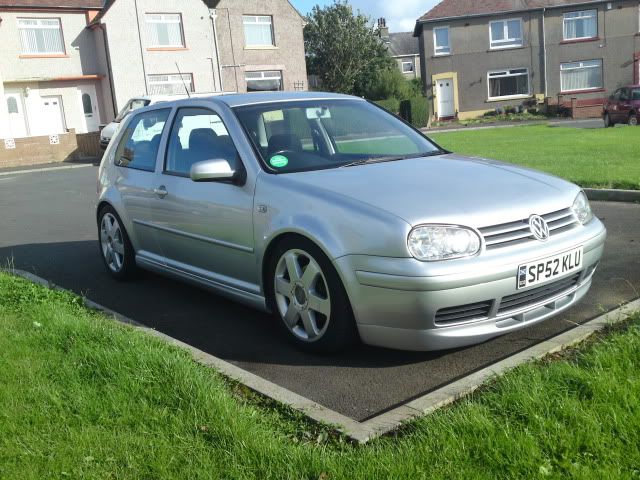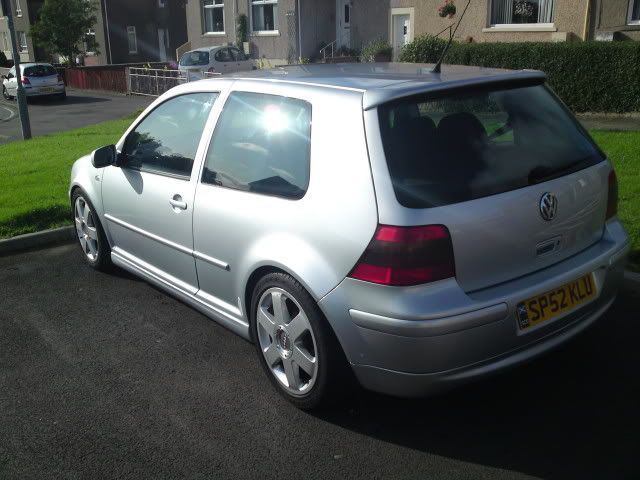 and then a set of 18" millie miglia twists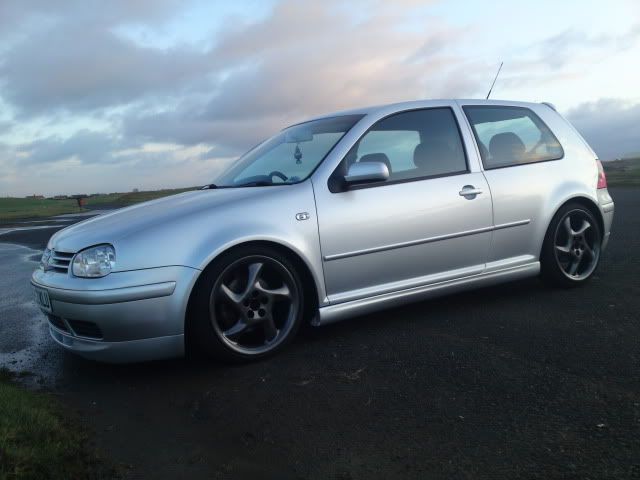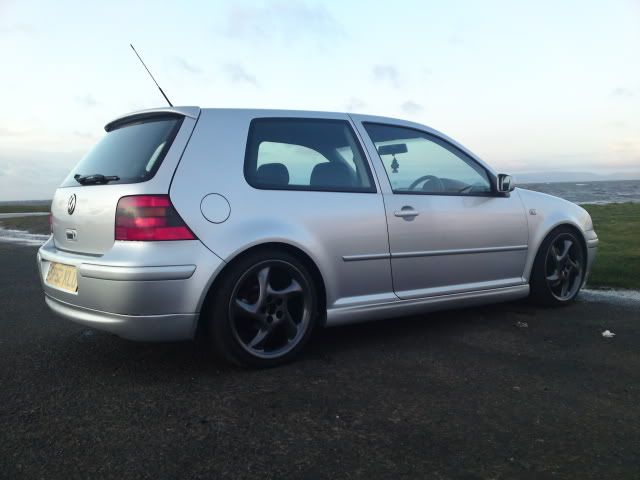 fitted an allard intercooler hardpipe kit
and then done a swap with a lad from wales for this
fitted a 3" downpipe and decat and then fitted a polished charge pipe courtesy of gb1 on here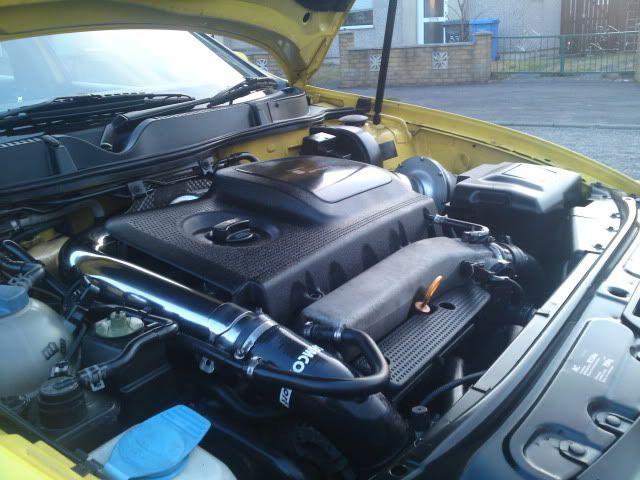 fitted a set of black 18" RS4 7 spoke reps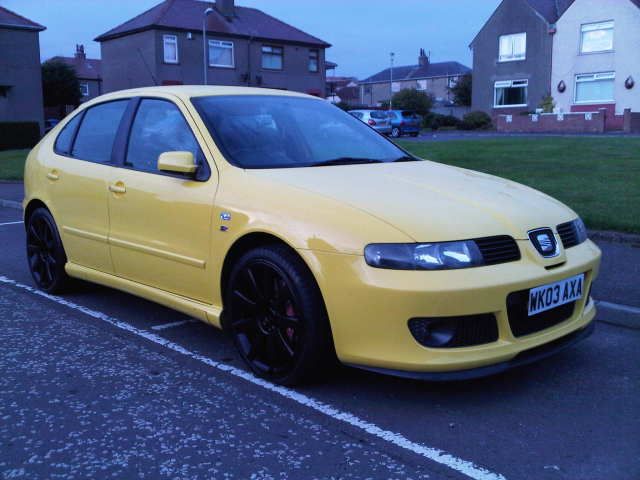 lowered it on some weitec coilovers in the snow on boxing day i may add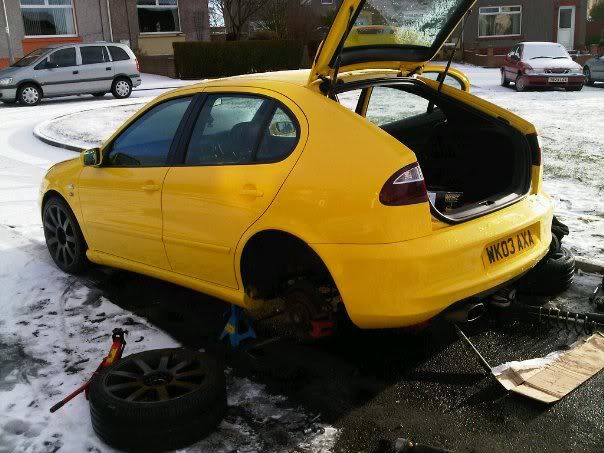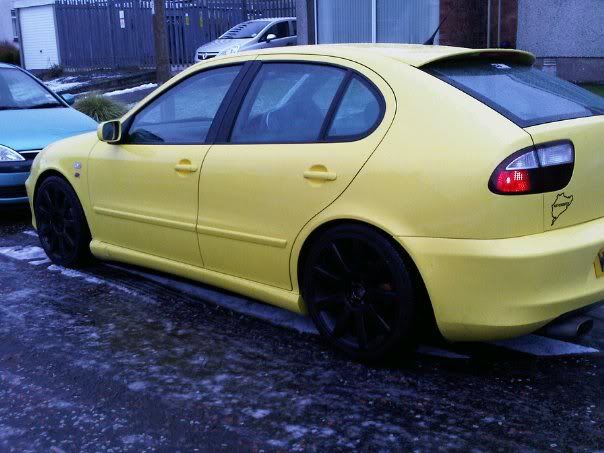 and went a run up to loch lomond a fortnight later and got some nice shots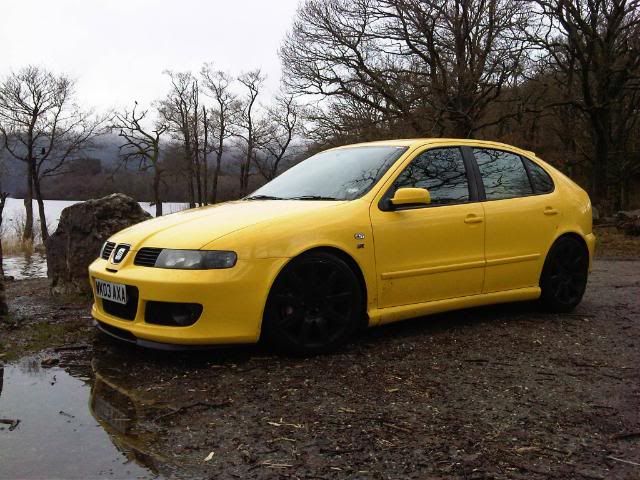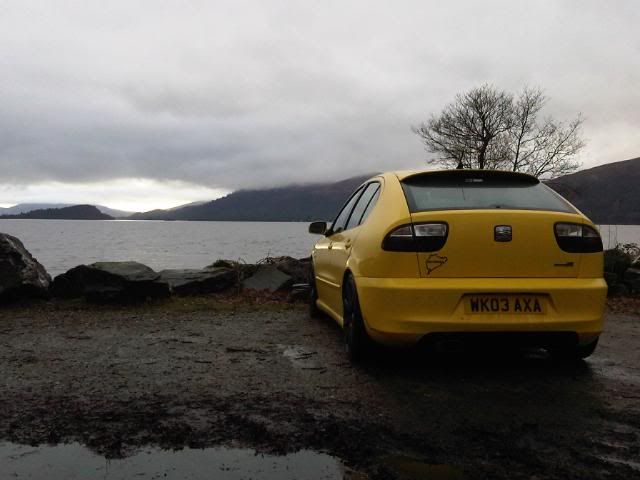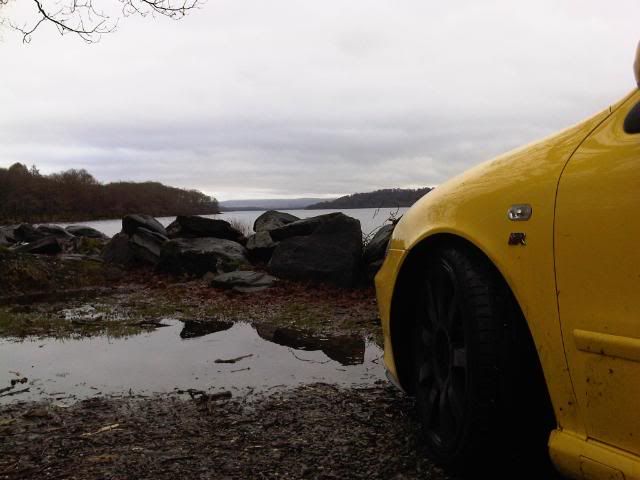 then the clutch went and i fitted a sachs organic clutch, jabbasport smf and a quaife atb diff then got this badboy fitted
managed to find an original set of newly refurbed original ronal rims with brand new michilin pilot sport 2s and spent 20mins on each wheel with a white tyre paint marker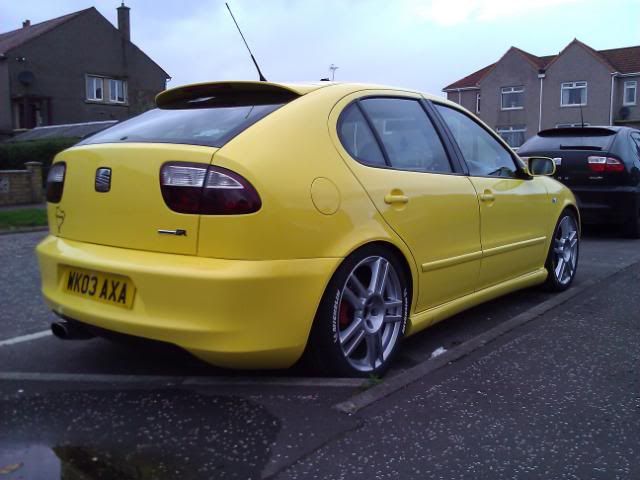 a rolling shot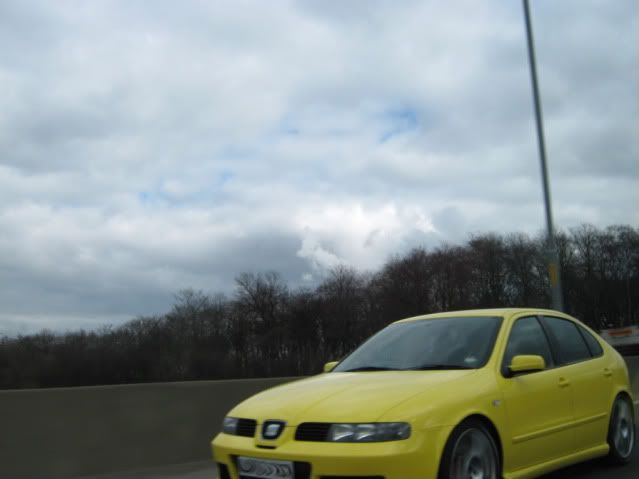 and the last one i took before swapping her :(
for a bora pd130 highline as i needed a mile muncher
it had a striaght through decat exhaust and remap......... but had this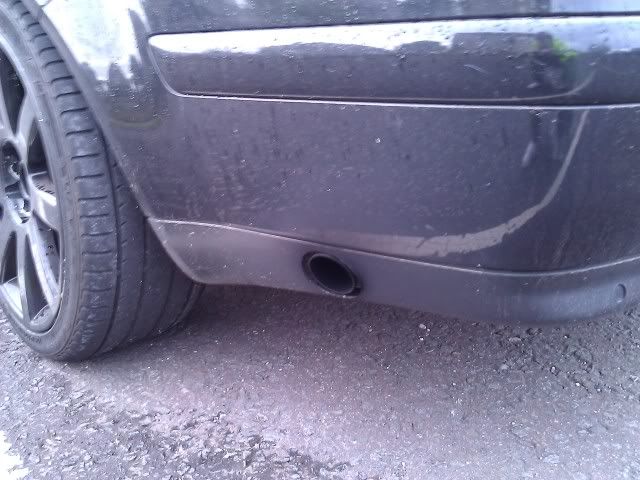 so i stuck on the 18" RS4 7 spokes i had previously on the leon and got a machine polish done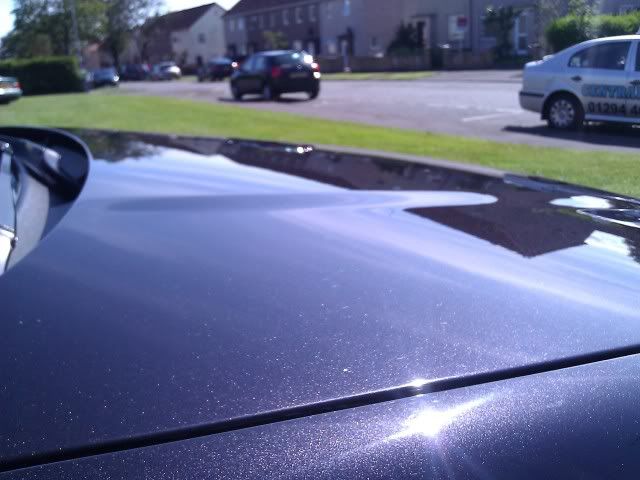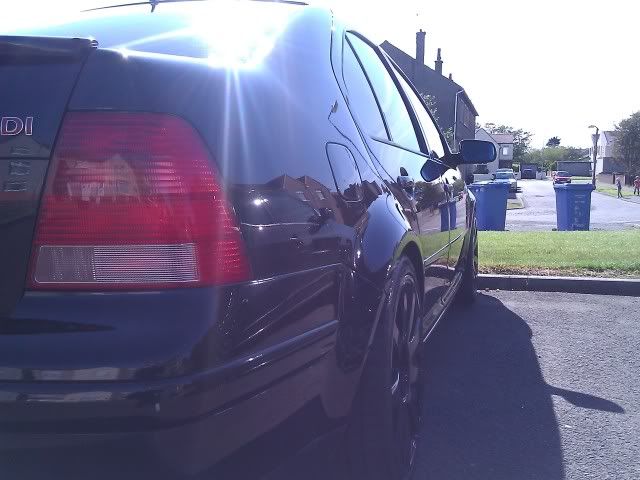 fitted a genuine oettinger front grill
and got a new tailpipe weled onto the exhaust so i could fit a replacement lower valance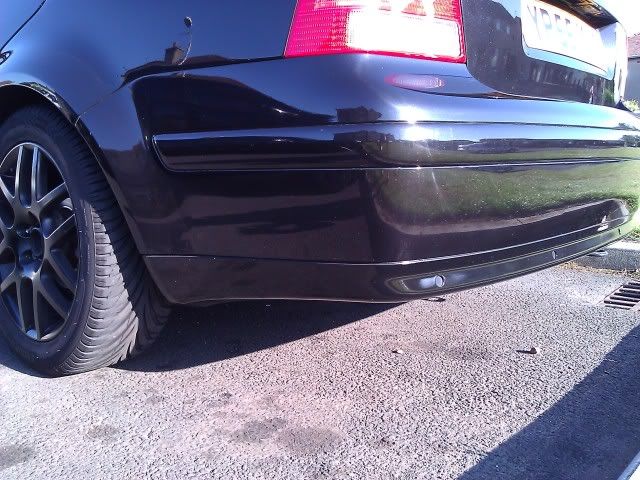 and then sold it and ran about in a horrible green subaru impreza gx sport wagon for a month (no pics) and then had a subaru forester XT that was decent (no pics again) but it wasn't me, so i went back to my roots and got another mk4, this time a V5 170
never done much with that apart from remove the centre resonator and fit a green cotton panel filter and then keep it clean.
it did make just short of 190bhp on extremes rollers though which i was chuffed with
then i sold that and ran about in a vectra ls for a few months while i got some money together and bought this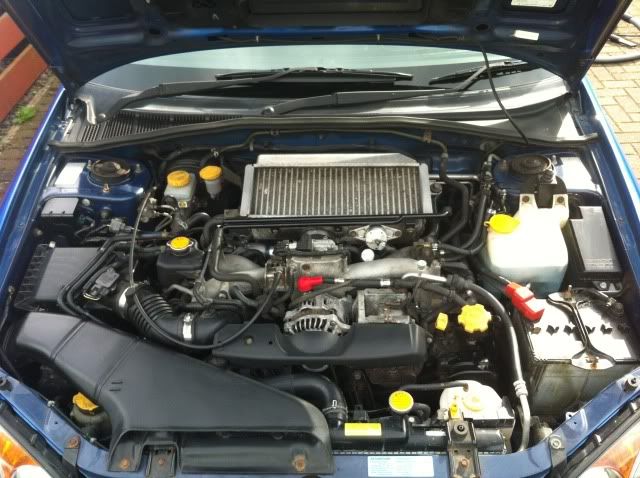 a 2005 Subaru Impreza WRX 300.
stuck a big 3" straight through on it with a 4" exit
fitted a fuel pump and a cosworth panel filter and then had it mapped to 280bhp / 315lbsft
another clean pic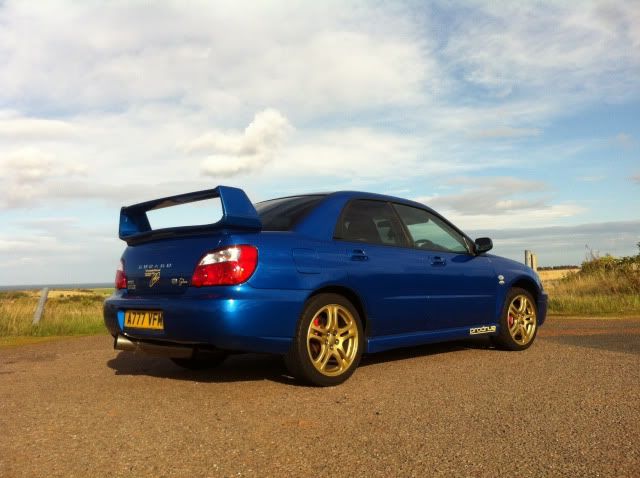 then fitted an sti pink strut brace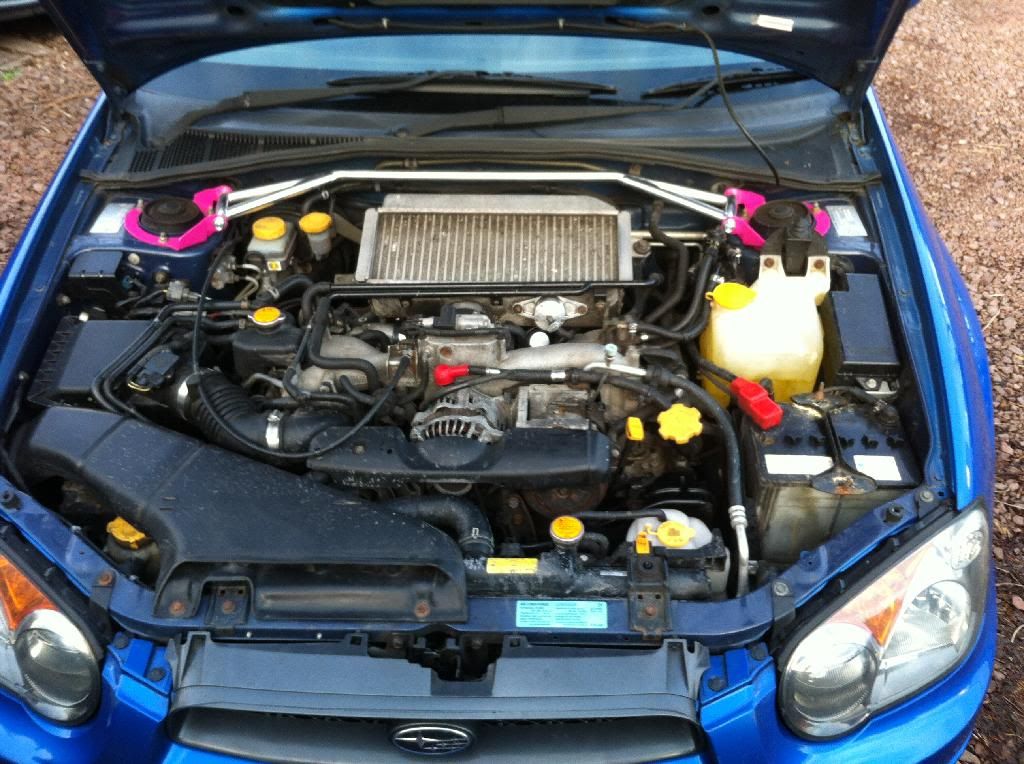 owned that for just shy of 2 years then sold up and went back to my VW roots again and bought my current whip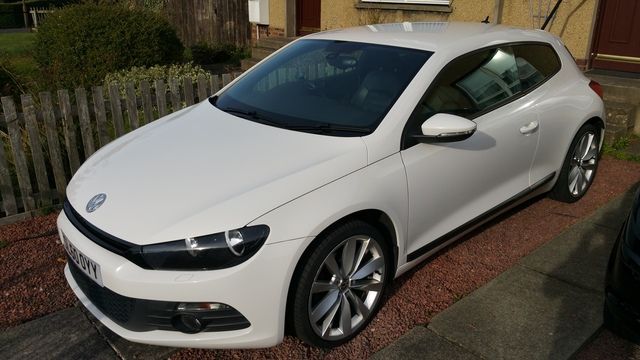 Scirocco GT 2.0 TSI
i have owned this for 1 year and all i have done to this is some LED light upgrade and fitted a set of sill protectors.
may remap it at some point in the future.
hope you guys enjoyed the post