OK my idea so i guess i should go first. I stay upstairs in a 4 in a block and have no access to a hose so a normal car wash for me would consist of going to the jet wash to get the worst off the car and then a hand wash back home, which would include 5 or 6 trips upstairs to get buckets of water to rinse the car.
Introducing the Outsunny 12l portable hand pump washer
What the advert said
Product Description
This Outsunny hand washer is a great way of washing your car or windows without using a lot of water and electrics. You can pressurize the container using pumping action by the lever on the top. This simple system is quick and effective and effortless. This item has a capacity of holding 12L of water, made with PE, PP and PVC materials with a lightweight and durable design. Comes complete with a spray gun, nozzle, brush and hose.
Features:
• Made from PE, PP and PVC
• Suitable for washing cars, windows, etc
• Easy push and pull pressurizing using top lever with handle
• Spray gun water is adjusted into column shape for easily rinsing dirt
• Made with yellow button switch and blue brush for convenient operation
• Lightweight manufacturing
• Space saver and easy to store when not use
• 12L tank capacity
• Quiet washing work without noise
• Strap for effortless portability anywhere
• Efficient water saving system
• Spray gun, nozzle and hose are included
First thought seemed worth a punt at £15 delivered to the house not expecting much .
Used it tonight for the first time, conditions damp and overcast . The pressure was ok and fine for rinsing the car but wouldn't hold out any hope for removing any debris.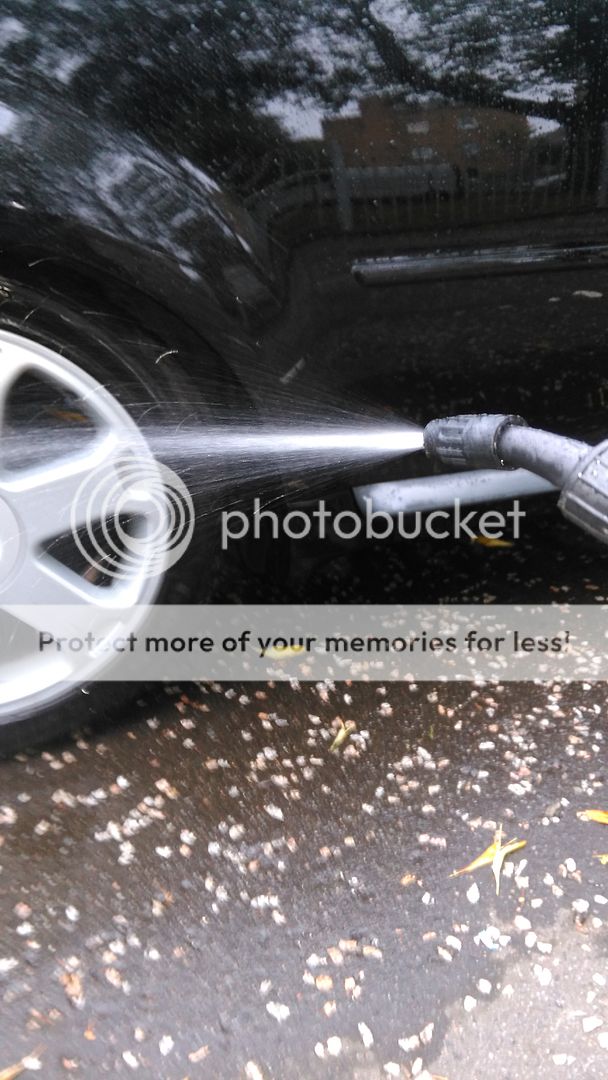 I washed the car panel by panel and rinsing as i went , then moved onto the wheels and easily had 4 litres of water left . The outsunny does exactly what i need as in rinses car with no trips back up stairs so have to give it a
seven out of ten
. Only reason ive dropped a few marks is the pressure is a bit low and the build quality is ok but not sure how long it will last . Still at the price if had to buy one every six months it would be worth it .